Hardin County Genealogy Society

211 W Franklin St

PO Box 520

Kenton, OH  43326

(419) 674-4088

The center is located 1 block west of the Court House, and is right next to the cinema.

April 10  - Probate Court Judge Steven Christopher will speak about researching Probate Court records.

May13   PIONEER FAMILY BANQUET

Induction of new members.

6:00 pm Kenton Elks,  157 E. Franklin, Kenton, Oh.  

Mr. & Mrs. Steve Ball will be our entertainment, if you were here for the 2015 banquet, you will know that they are fantastic.   Reservations.

  Hours of operation*:

  Wednesday:     1 - 5 pm

  Thursday:      1 - 5 pm

    Or by appointment.

2017 Officers:

President:

Vice-President:

Treasurer:

Recording Secretary

Corresponding Secretary:

Kathy Hines

Kathyhines326@hotmail.com

David Rish
419-673-5473

Doris Williams-Blum

Dwilli27@columbus.rr.com

Judy Haggard

Velma Kraft

This page was last updated: March 14, 2017
© Copyright 2004 Hardin County Genealogy Society, All Rights Reserved

*Out of town visitors - If you are planning a trip to Hardin County, and our hours do not fit your needs, please let us know.  We can open our doors at other times upon special request. 

Please contact Gene Cornell for arrangements.

Home phone:  419-673-8221

Cell phone:     419-674-3518

Welcome to our web site, please be patient with us, we are updating frequently.

Thanks!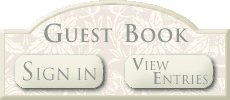 Our officers are dedicated to making the center the best that it can be.  We are proud to represent Hardin County and it's many citizens and ancestors.

No organization can run without the work of volunteers.  In addition to our hard-working officers, we have several dedicated volunteers, who cheerfully give their time to the center to keep it running and to assist others in their research.  Click here to
meet some of our volunteers
.