Hours of operation:

  Wednesday:     1 - 5 pm

  Thursday:      1 - 5 pm

     Or by appointment

Hardin County Genealogy Society

and

Robert Reed Genealogy Library

211 W Franklin St

PO Box 520

Kenton, OH  43326

(419) 674-4088 

The center is located 1 block west of the Court House, and is right next to the cinema.

Email address: ehardincountyg@columbus.rr.com

The center is currently open - we ask that you wear a mask when you visit.  We have hand sanitizer available.

The Society will not participate at the Hardin County Fair this year.  We will be back in the same space for the 2021 fair.  Please everyone stay safe.

I will update meeting information as it is received.

2019 Officers:

President:

Vice-President:

Treasurer:

Recording Secretary

Corresponding Secretary:

Kathy Hines

kathyhines326@hotmail.com

William Evans, Esquire

Doris Williams Blum

dwilli27@columbus.rr.com

Judy Haggard

hhaggard@bright.net

Velma Kraft

This page was last updated: August 11, 2020
© Copyright 2004 Hardin County Genealogy Society, All Rights Reserved

*Out of town visitors - If you are planning a trip to Hardin County, and our hours do not fit your needs, please let us know.  We can open our doors at other times upon special request.  

Please contact: Kathy Hines for arrangements.

Center phone:   419-674-4088

Cell phone:        419-788-9030

Email:                kathyhines326@hotmail.com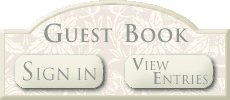 Our officers are dedicated to making the center the best that it can be.  We are proud to represent Hardin County and it's many citizens and ancestors.

No organization can run without the work of volunteers.  In addition to our hard-working officers, we have several dedicated volunteers, who cheerfully give their time to the center to keep it running and to assist others in their research.  Click here to 
meet some of our volunteers
.